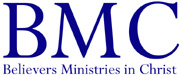 Welcome to BMC & Eversible Hosting Services!
Here you will find Free and Discounted web hosting solutions for both non-profits and individuals.
BMC's Ministries Online has provided an Internet home for thousands of members including churches, non-profit organizations and indigent communities. BMC's Membership also offers Free web hosting1 with your own URL which includes a valid SSL certificate connection at https://www2.ministries-online.org/YourName.

Ministries Online free web accounts come with a starter 50M2 disk storage, an easy to use Web Authoring System, simple importing and uploading of web files, optional upgrade to cPanel™ website hosting, and have the benefit of no embedded ads !
To help Believers' Ministries In Christ Inc. reach its goals, organizations and individuals with greater demands can look to BMC's affiliate brand Eversible, offering inexpensive hosting for larger websites and applications. Please consider signing up for an Eversible subscription3 as a great way to support your favorite Internet ministry, and do more in return!
BMC Chatster is striving to assess the need in this area. Thank you for your contribution!

---
1 Some restrictions apply, see Terms and Conditions for more information.
2 Increase disk storage available on a justified needs basis.
3 Proceeds go to charity Believers' Ministries in Christ, Inc. to help fulfill their mission.

Copyright © Believers' Ministries in Christ, Inc. All Rights Reserved.